Making Tax Digital - VAT - Bridge
---
Preamble
First time users of the mtdvatbridge.uk start here. If you are already registered and have uploaded and want to make another VAT return etc. then see Returning User Story.
This story covers the registration and authorisation process that you need to follow if you want to use mtdvatbridge.uk to make your VAT returns. As well as following these steps, you will need to prepare your VAT return data. There are separate pages for this under the How To Use menu.
If you want to make a VAT return using data from a spreadsheet or from a CSV file or a plain text file, you will need to prepare your return data. This involves modifying your spreadsheet or accounting program to format the data so it is suitable to be processed by mtdvatbridge.uk. Have a look at How To Use Just The Numbers CSV File Upload Text File Upload Sample Spreadsheet and other options from the 'How To Use' menu tab.
Step 1 - Tell HMRC.
You need to tell HMRC that you want to be in the MTD VAT scheme. You do this from your online HMRC VAT Account. You will not be able to make any returns via mtdvatbridge.uk (or any other MTD VAT system) without first telling HMRC that you want to be enrolled. You can find further information on HMRC's website Click the green 'Sign Up Now Button' on the bottom of the page and follow the instructions. When asked for your software supplier specify 'mtdvatbridge.uk'.
Once you have told HMRC that you want to be enrolled into the MTD VAT scheme go to Step Two - Register with mtdvatbridge.uk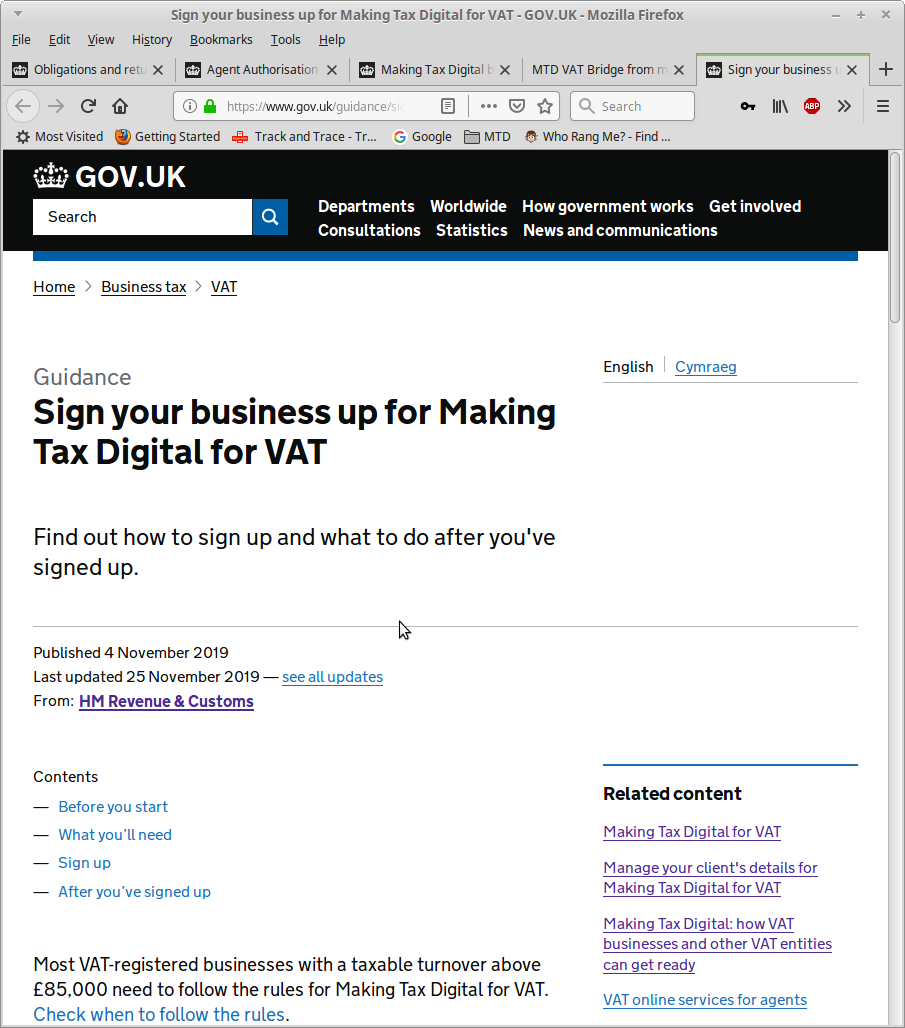 ---